Semi-Automatic Piston liquid Filling Machine for Free Flowing Liquids
Semi-Automatic Piston Filler For Thin Liquid
KINBA entry level tabletop piston filling machine is highly accurate, versatile, and extremely user friendly. This volumetric piston filler draws liquids and other low viscosity products directly from a tank or drum which eliminates the need for a product hopper. This piston filler can also be used as a metering pump to dispense a controlled volume if necessary. Dis-assembly and cleaning is extraordinarily easy and is usually accomplished in a matter of minutes (no tools required). The operator drops a line of flexible tubing into a drum or tank, adjusts the volume of fill to the desired setting and places an empty container under the filling nozzle. With a simple press of a foot pedal, the exact quantity of product is drawn from the drum and dispensed into the container. The machine operates one fill at a time, and stands by until the foot pedal is depressed again.
Features
Tool free strip down for easy cleaning
All 316L stainless steel sanitary tri-clamp connections, connection "T's", product cylinder, and contact parts
Suitable for food and pharmaceutical applications
Bottom close positive shutoff nozzles for drip free operations (sized for your application)
Small footprint for simple bench mounting
Quick release nozzle and feed pipe
Pneumatic operation suitable for hazardous areas or wash down facilities
Fills free flowing liquids, food products.
Drip free bottom close nozzle(s)
Filling speeds: Up to 30 b.p.m. (depends on product and container size)
Fill accuracy: +/- 0.25%
Product suction and dispensing speed adjustment
Food and pharmaceutical 316 stainless steel contact parts
Air requirements: 2-cfm @ 90-psi
Any free flowing liquid
Replacement parts always in stock
Free Phone Support
Options
Available with 1 or 2 heads in a variety of piston sizes ranging in volume
Application
Food
Beverage
Chemical
Household Products
Personal Care
Pharmaceutical
Biomedical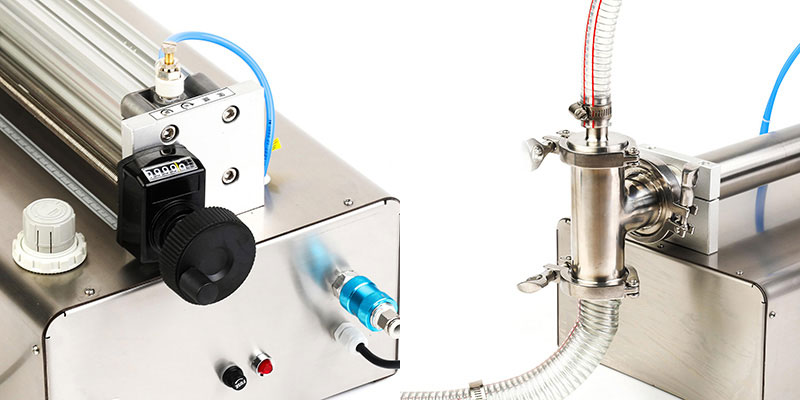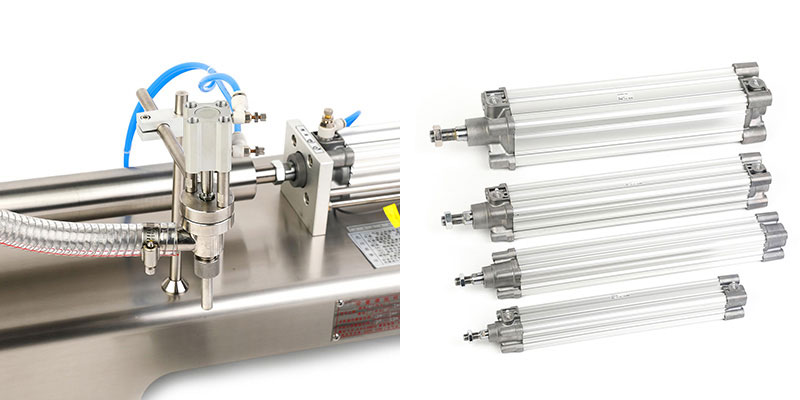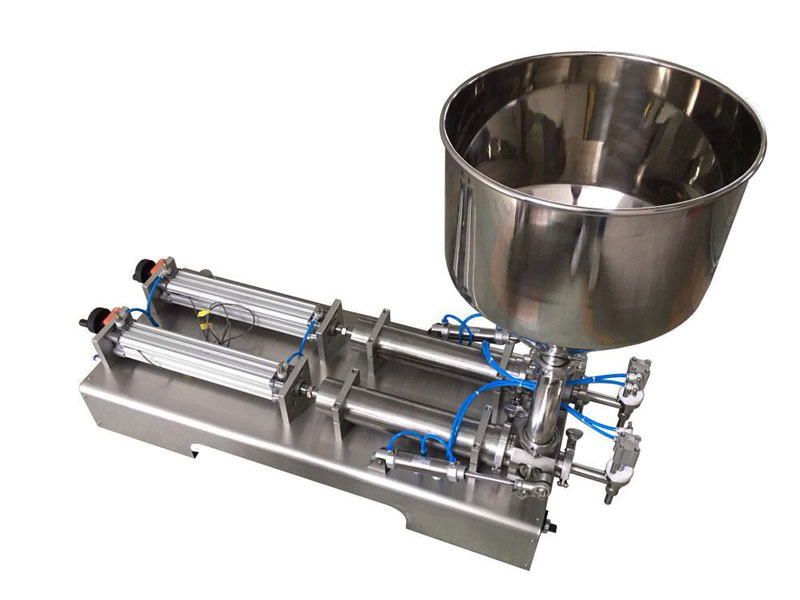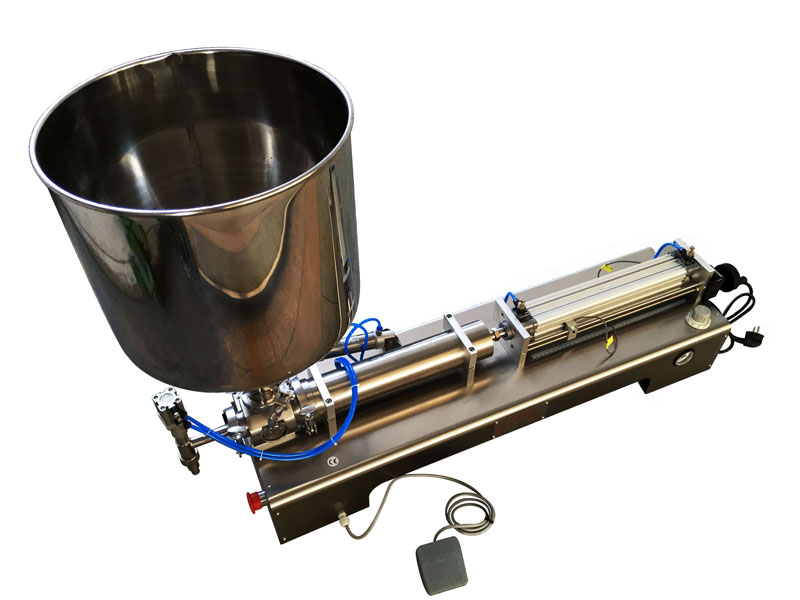 Related products
News