Two Head Ointment Filling Machine
Specifications
1. Professional in Filling Mahcine Over 15years
2. Good Quality and Fast Delievery
3.Factory Price
The Model G1WGD is a product innovated and upgraded on the basis of this companys series products and introduced foreign advanced filling machine technology.. The product is simple and reasonable in design, high in accuracy and easy in operation.
The equipment uses special rotating valve to control material-feeding and measurement, especially suits for the filling of high-viscosity material(e.g.crude oil, asphalt, paint,emulsion etc.)
Suitable for filling various kinds of highly viscous fluid in the industries of pharmaceutics, daily chemicals, foodstuffs, cosmetics, pesticide and special trades. With no need for power supply, the machine is safe and with the personalized design, can meet the modern enterprises requirements.
This machine is the semi-automatic double piston liquid filling machine, working under the state without electricity, it is safer to operate.
This machine reasonable in design, smart in model, easy to operate, the pneumatic part adopts the pneumatic components of Taiwans AirTac,SHAKO.
The part contacting materials is made of 316L stainless steel.
With adjustment handle of filling volume, the filling speed can be adjusted at will, with high filling accuracy.
Filling head adopts anti-leakage, anti-pull and with diving filling device.
According to customer requirements, such as brand, stainless steel materials, cylinder seal materials etc.
Parameter
Powe supply:200/110V50/60HZ
Sir pressure:0.4-0.6mpa
Filling speed:5-30bottles/min
Filling accuracy:≤±1%
Filling volumes range:5-100ml 10-280ml 20-500ml 100-1000ml 500-2800ml 1000-5000ml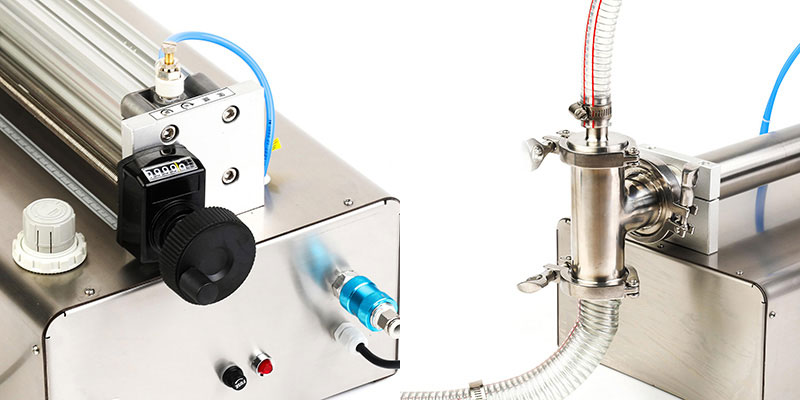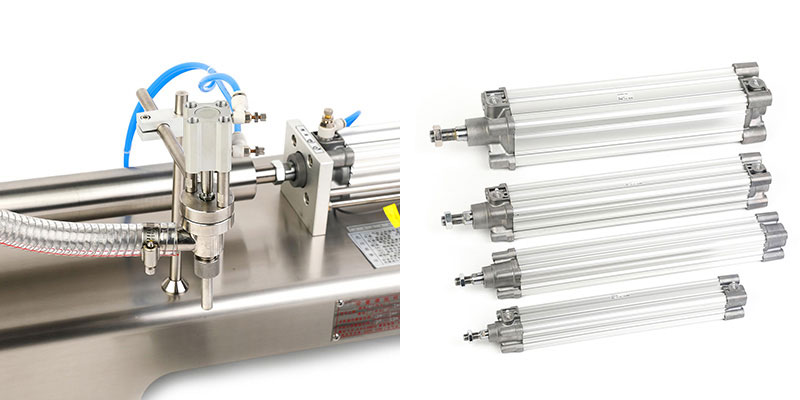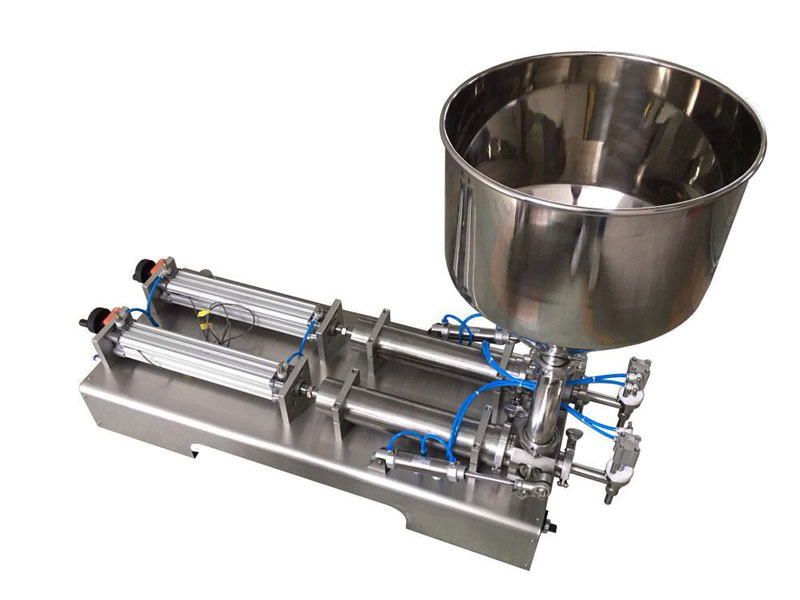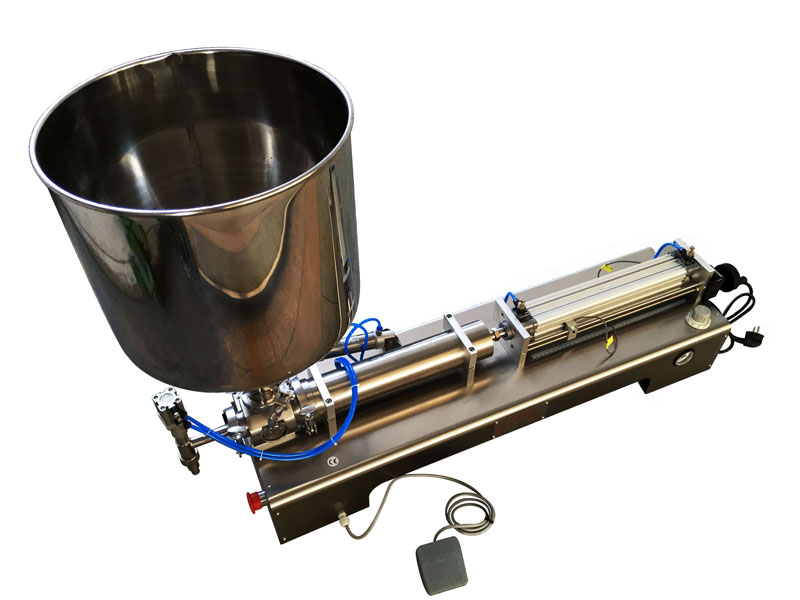 Related products
News