Company Profile
Wenzhou Huaqiao Packing Machine Factory was established in 1987, is a professional manufacturer of vacuum packers, sealing machines for bags, carton sealers, cup sealer, thermal shrink tunnel machine, strapping machine, filling machine and date printer.
As an enterprise in China's packaging machinery industry, we are making good semi-automatic strapping machines. The KUNBA brand means the stability of our products.
The continuous band sealing machine SF150 was invented and developed by our research team.
Launched in 1993, the sealing machine have well received in the market.
In the 2000s, our bag sealers and cup sealers had good sales performance in Southeast Asia
Tel: +86-577-88996613
Product Description
Vacuum Food Sealer Machine DZ-1000/2L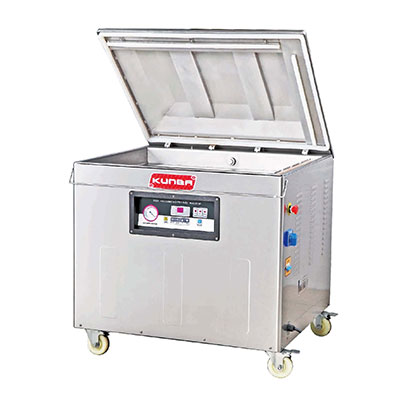 Technology Parameters
| | |
| --- | --- |
| Power Supply | AC380V/50Hz 220V/60Hz |
| Power Consumption | 1.5Kw |
| Heat Sealing Power | 1.8Kw |
| Ultimate Vacuum | 0.1hPa(mbar) |
| Pump Capacity | 40m3/h |
| Sealing Length | 850/560mm |
| Sealing Width | 10mm |
| Vacuum Chamber Depth | 100mm |
| Shipment Dimension | 890x1235x1100mm |
| N.W&G.W | 235Kg/280Kg |
Outline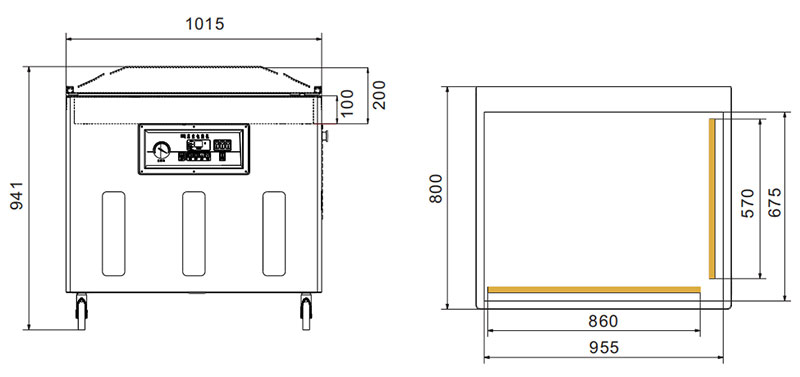 Double Chamber Vacuum Packaging Machine DZ-400/2SA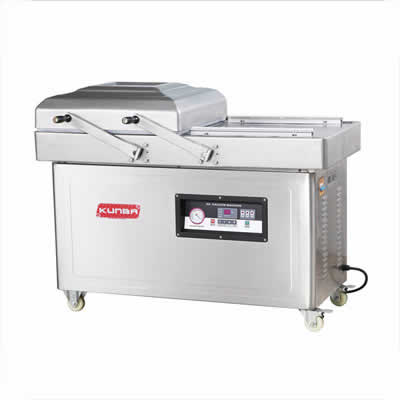 Technology Parameters
| | |
| --- | --- |
| Model | DZ-400/2SA |
| Power supply | AC 220V/50Hz, 110V/60Hz |
| Power consumption | 0.9kw |
| Heat sealing power | 0.6kw |
| Ultimate vacuum | 0.1hPa(mba) |
| Pump capacity | 20m3/h |
| Sealing length | 390mm |
| Sealing width | 10mm |
| Vacuum chamber depth | 40mm |
| Machine size | 995*615*960mm |
| Shipment dimension | 1090*680*1020mm |
| N.W&G.W | 129kg/153kg |
Outline